Sensex ends 280 points lower after a 1000-pt fall; DHFL tanks 45%
The S&P BSE Sensex partially recovered after crashing over 1,400 points in from the day's high to settle 280 points lower at 36,842 on Friday.
The Nifty 50 index hit a low of 10,866 levels, but settled 91 points lower at 11,143.
The decline came on the back of a sharp fall in NBFC stocks. DHFL skidded over 50% in intraday trade on fears of a liquidity crisis. The management, however, assuaged investor concerns and said the company has not defaulted on any repayments. The stock settled nearly 45 per cent lower at Rs 337.80 on the BSE. According to the analysts, the IL&FS crisis was the main reason behind the selloff. That apart, a rise in bond yields also weighed on the sentiment.
In the broader markets, the S&P BSE SmallCap index fell 3 per cent to 15,763 levels, while the S&P BSE MidCap index lost 1.7 per cent to end at 15,596 levels.
NSE's Volatility Index (India VIX), or the fear gauge, rose by over 11%
YES Bank fell 34 per cent in intra-day trade after the Reserve Bank of India (RBI) trimmed Rana Kapoor's tenure as its MD & CEO. The private sector lender said on Wednesday that the Reserve Bank of India (RBI) had allowed Kapoor to continue only till January 31. According to sources, the RBI has cited corporate governance and regulatory issues for not extending Kapoor's term. Further, the lender has been directed to search for a successor.
Shares of liquor company United Spirits slipped as much as 6.34 per cent in the intraday trade on Friday after the parent company, Diageo warned that its full-year profits will be dented by the recent sell-off in emerging market currencies. Diageo, which has operations across 180 countries, said it expected currency effects to knock 175 million pounds off net sales, compared to a previous estimate of 70 million pounds, which would wipe 45 million pounds off its full-year profit, up from an earlier estimate of 10 million pounds, said a Reuters report.
Shares of State Bank of India (SBI) gained 2.6 percent after bank concluded the issuance of USD 650 Mio Green Senior Unsecured Fixed Rate Notes programme. The bank has concluded the issue of USD 650 Mio Green Senior Unsecured Fixed Rate Notes having maturity of 5 years and coupon of 4.5 percent payable semi annually under Regulation-S. The Bonds will be issued through its London branch as September 28, 2018 and shall be listed on Singapore Stock Exchange and lndia lnternational Exchange, GIFT City.
Cipla share price gained 1.6 percent in the morning after the pharma company received approval from the US health regulator for anti-nausea drug. It has received approval from US Food and Drug Administration for Palonosetron Hydrocholride injectable, which is available in strength of 0.25 mg/5ml.
Shares of Gravita India rose nearly 9 percent after company expanded its production capacity of Chittoor plant. The company has expanded the capacity of its existing plant located at Chittoor, Andhra Pradesh by installing new washing line and PPCP Granules extrusion lines which is having annual capacity or 4,800 MTPA. The production from said plant will cater the needs of PP/HDPE moulding & fiber industries globally.
Shares of Dilip Buildcon added more than 3 percent after company declared lowest bidder for metro rail project of Rs 228.96 crore. The company has been declared lowest bidder (L-1) by the Madhya Pradesh, Metro Rail Co, Urban Administration and Development Department, Bhopal (MP) for a metro rail project in the state of Madhya Pradesh.
Jet Airways has tumbled around 6 percent among reports of a survey being conducted by Income Tax officials at its premises. With this, the fall in the stock in the past one month has risen to 24 percent, while in the past three days, it fell around 13 percent.
Here are some picks from the week gone by.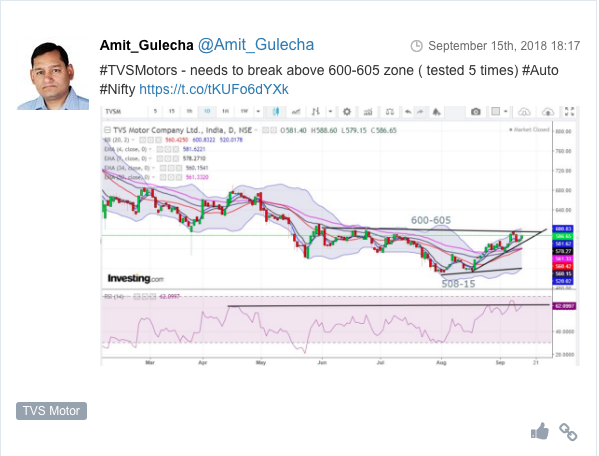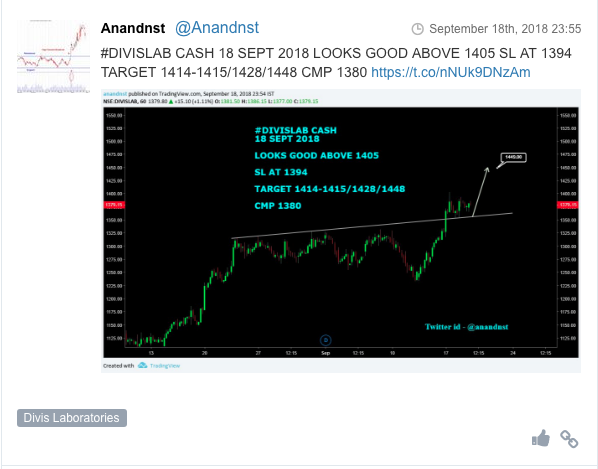 Please read our disclaimer here.