How to use the Convergence Tool?
Introducing the Convergence Tool from StockArchitect
What is convergence?
In simple terms when different moving averages are in a range of 1%, convergence is said to have occurred. In the Convergence Tool, we are using 4, 9, 18, 50 and 200 DMA (daily moving average) to determine convergence.
After you have subscribed to the convergence tool (or during the 7 day free trial period as the case maybe), you will see this screen below: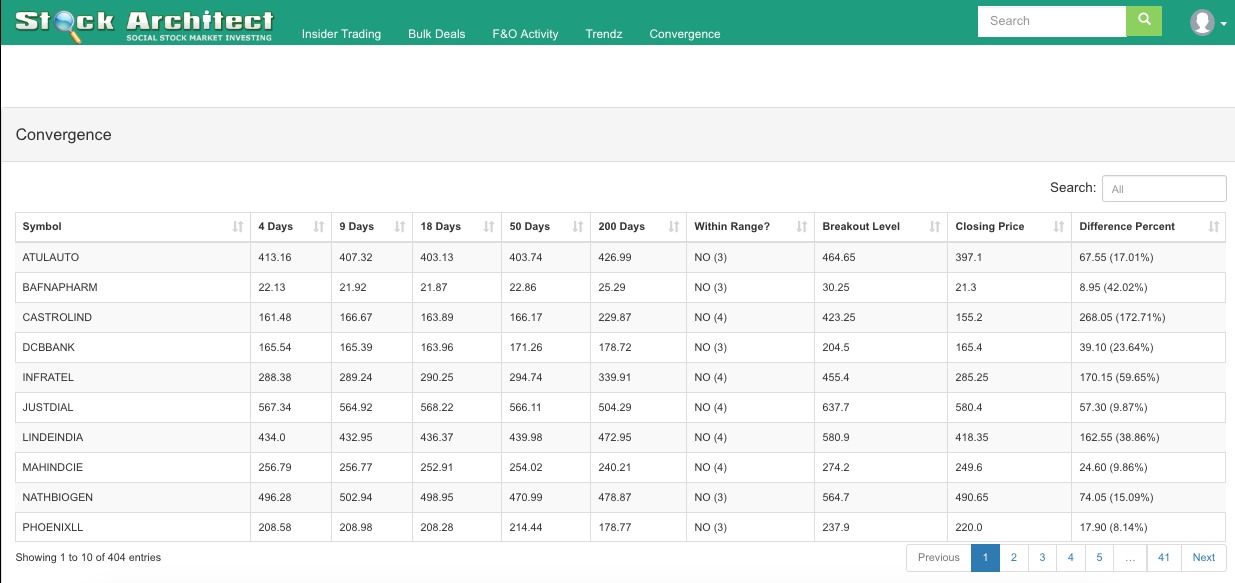 As you can see we work on 4, 9, 18, 50 and 200 MA.
The "Within Range" column displays 2 values
Yes which means a convergence of 5
No (4) or No (3) which means convergence of 4 or 3 respectively.
How do I make use of the data displayed by the Convergence Tool?
You have two ways of using the data.
You may search for a stock symbol or sort by records within range.
In the example below we have sorted by within range. Lets take the example of IEX where there is a convergence of 5 and is 1.8% away from the breakout level.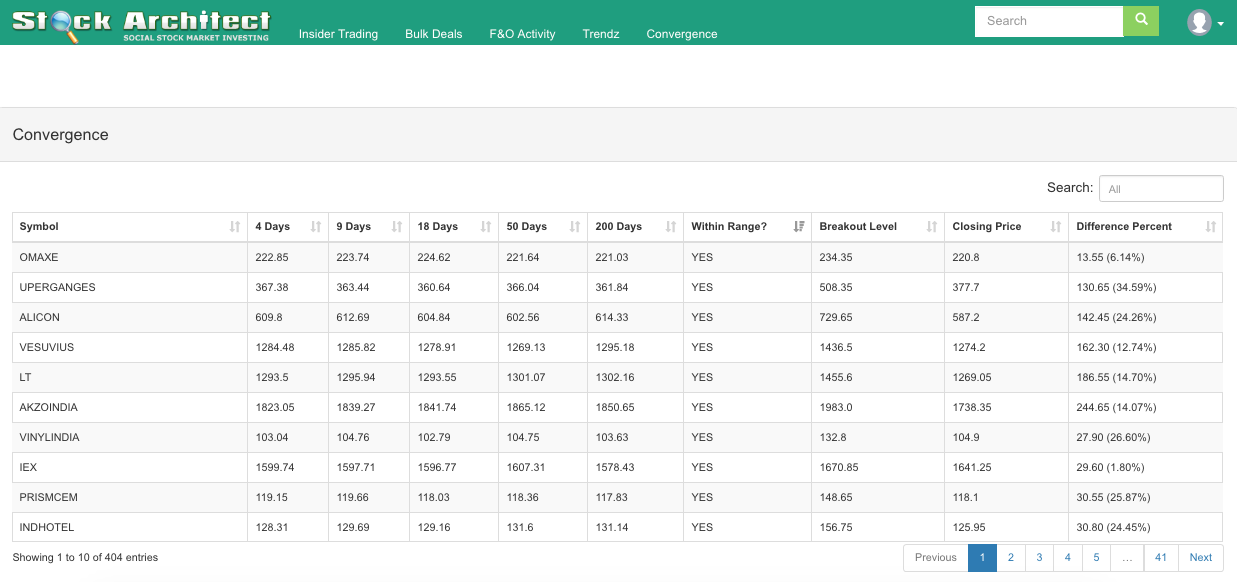 It is believed that when a stock breaks out after convergence, it gives a big move.
If you continue to the further pages, you will find stocks with NO (4) and NO (3) which means there is a convergence of 4 and 3 MA. These 2 convergences can also show big moves so it is not necessary for 5 (YES) to show up always.
This tool may be used effectively to filter out stocks and study the charts of these companies. Moreover one can simply search for a particular stock and see if there is a convergence occurring or not.
Please do not blindly buy stocks with convergence. This tool is only meant to be act as a screener and apply your knowledge on it.
We would like you to go through the tool and and come up with suggestions / feedback.
Look forward to the unflinching support of users as always.
Thank you.
Team StockArchitect