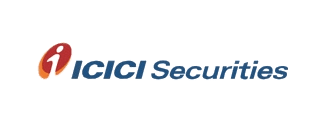 Verdict: I C it as an expensive Security
IPO Snapshot:
ICICI Securities is entering the primary market on Thursday 22nd March 2018, with an offer for sale (OFS) of up to 7.82 crore equity shares of Rs. 5 each by promoter ICICI Bank, in the price band of Rs. 519 to Rs. 520 per share. Representing 23.98% of the post issue paid-up share capital, ICICI Bank will rake in Rs. 4,017 crore at the upper end of the price band, which will help it partly off-set higher loss provisions. Issue is closing on Monday 26th March and listing is likely on 5th April.
Company Overview:
ICICI Securities, a wholly owned capital market arm of ICICI Bank, offers broking (through ICICIdirect.com), investment banking, portfolio management services (PMS) and financial products distribution (mutual fund and insurance) to retail and institutional customers, through its marketing network of 200 own branches, 2,600+ branches of ICICI Bank, 4,600+ sub-brokers and independent financial associates. The technology, whether broking or mutual fund distribution is a 'me-too' or easily replicable, and most other full-fledged broking firms like Motilal Oswal or a discount broker such as Zerodha or many fin-tech start-ups in mutual fund distribution have similar offerings. Hence, its technological capabilities are not out-of-the-world and are simply keeping up with the changing times. Approximately 60% of income is generated through broking, 10% from investment banking, 15% from mutual fund distribution and balance through distribution fee of insurance and other products.