Reblog: IRCON International IPO review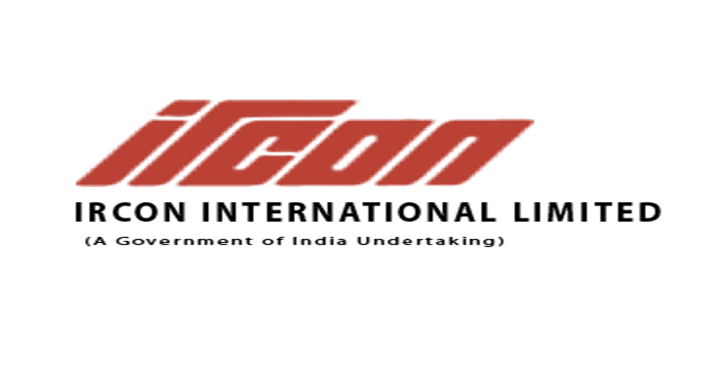 •    IRCON is under Railway Ministry.
•    It enjoys MINI RATNA status.
•    It has planned relisting after a gap of 7 years.
•    Issue is attractively priced with a discount of Rs. 10 per share for Retail investors.
•    It has order on hand worth Rs. 22406 crore.
ABOUT COMPANY:
IRCON International Ltd. (IRCON) is an integrated Indian engineering and construction company, specialising in major infrastructure projects, including, railways, highways, bridges, flyovers, tunnels, aircraft maintenance hangars, runways, EHV sub-stations, electrical and mechanical works, commercial and residential properties, development of industrial areas, and other infrastructure activities. We provide EPC services on a fixed-sum turnkey basis as well as on an item-rate basis for various infrastructure projects. IRCON also executes on build, operate and transfer mode in various projects in order to meet the requirements of its bids. In 2016, the company ranked number 248 in the list of the top 250 international contractors by Engineering News Record (ENR) of the United States. IRCON is headquartered in Saket, New Delhi and has an overseas office in Malaysia. Additionally, have 26 project offices in India and abroad (including in Sri Lanka, Bangladesh, South Africa and Algeria) and five regional offices to support and manage business operations. IRCON enjoys "Mini Ratna" status.
IRCON's reputation for quality, commitment and consistency in terms of performance, as well as our local, regional and international presence, has allowed it to service the growing infrastructure needs throughout India. Company's Order Book as of a particular date comprises of the anticipated revenues from uncompleted portions of existing contracts (signed contracts for which all pre-conditions to entry have been met, including letters of intent issued by the client). As of March 31, 2018, it had an Order Book of Rs. 22406.79 cr. (that includes around 93% domestic orders).
As of March 31, 2018, IRCON undertook a total of 33 railway projects in two countries internationally and in 13 states in India, with an aggregate length of 1,664.74 km. accounting for 86.70% of total Order Book. Revenue from railway projects accounted for 77.12%, 68.26% and 68.95% of its total revenue from operation for Fiscal Year 2016, Fiscal Year 2017 and Fiscal Year 2018, respectively.
As of March 31, 2018, IRCON's human force consisted of 1179 full-time employees on a stand-alone basis. It enjoys debt free status. Currently it considers a minimum ticket size of Rs. 600 for new orders.
ISSUE DETAILS / CAPITAL HISTORY:
For listing gains and under divestment plans of Government of India, IRCON is coming out with a maiden IPO of 9905157 equity shares of Rs. 10 each via book building issue. It has fixed a price band of Rs. 470 – Rs. 475 per share. Minimum application is to be made for 30 shares and in multiples thereon, thereafter. Issue opens for subscription on 17.09.18 and will close on 19.09.18. IRCON mulls to mobilise Rs.465.54 cr. to Rs. 470.49 cr. (on the basis of lower and upper price bands). Company is offering a discount of Rs. 10 per share to Retail and eligible employees. It has reserved 500000 shares for allotment to eligible employees. This being secondary offer (i.e. offer for sale by GoI) its equity post issue will remain same at Rs. 94.05 cr. Post allotment; shares will be listed on BSE and NSE. BRLMs to this offer are IDBI Capital Markets & Securities Ltd., Axis Capital Ltd. and SBI Capital Markets Ltd. Karvy Computershare Pvt. Ltd. is the registrar to the issue. Issue constitutes 10.53% of the post issue paid up equity capital of the company. Its entire equity is issued at par. It has also issued bonus shares in the ratio of 1 for 1 in April 2005, 1 for 1 in October 2012 and 4 for 1 in January 2017. In fact it did buyback of its shares. It also opted for delisting of its shares from DSE and BSE in the year 2011/12. Average cost of acquisition of shares by the selling stakeholder is Rs. 19.83 per share.
FINANCIAL PERFORMANCE:
On performance front, for last four fiscals, IRCON has posted turnover/net profits of Rs. 3232.51 cr. / Rs. 563.03 cr. (FY15 – Proforma with major export orders), Rs. 2908.64 cr. / Rs. 393.11 cr. (FY16), Rs. 3301.35 cr. / Rs. 383.98 cr. (FY17), Rs. 4212.40 cr. / Rs. 411.58 cr. (FY18).  For last three fiscals, IRCON has (on a consolidated basis) posted an average EPS of Rs. 40.62 and an average RoNW of 10.65%. Issue is priced at a P/BV of 1.16 on the basis of its NAV of Rs. 398.51 as on 31.03.18. If we take FY18 and attribute it on post issue equity then asking price is at a P/E of around 10.85 and thus issue is priced attractively. (This working excludes discount offered to retail investors). IRCON is a dividend paying company. It paid a dividend of 204.46% for FY18.
COMPARISON WITH LISTED PEERS:
It has no listed peers to compare with.
BRLM'S TRACK RECORDS:
On BRLM's front, three merchant bankers associated with this offer have handled 54 public issues in the past three years out of which 20 issues closed below the offer price on listing date.
Conclusion / Investment Strategy
Encouraging financial performance, healthy order book and attractive pricing makes this offer a not to miss bet.
The original review is penned by Dilip Davda, appears on chittorgarh.com and is available here.