Sensex tanks 316 pts, Nifty ends below 10150 as Q2 GDP fails to lift spirit
In a volatile trading session on Friday, the benchmark indices ended lower with the Nifty50 settling the first day of December expiry below 10,200 as economic growth data came in largely as expected, failing to boost a market weighed down by concerns about the country's fiscal deficit and global risk factors such as rising crude prices.
Data late on Thursday showed India's gross domestic product grew 6.3% in July-September, in line with expectations, as businesses started to overcome troubles after the bumpy launch of Goods and Services Tax (GST).
The data failed to lift sentiment as country's fiscal deficit reached 96% of the budgeted target for the fiscal year ending in March 2018, sending shares sharply lower on Thursday.
The Reserve Bank of India (RBI) is meeting next week at a time of rising concern about a rally in crude prices, which rose following OPEC's decision to extend production curbs.
The S&P BSE Sensex ended at 32,832, down 316 points, while the broader Nifty50 settled at 10,121, down 104 points.
UFO Moviez India dipped 7% to Rs 453 on the BSE after reporting 44% decline in net profit at Rs 11.3 crore in September quarter (Q2FY18), due to lower operational revenue. The company had a profit of Rs 20 crore in the same quarter last year.
Automobile major Ashok Leyland has reported a 54 per cent jump in medium and heavy commercial vehicle (M&HCV) sales in November at 10,641 units over last year's count of 6,928 units. Light commercial vehicle (LCV) sales rose by 44 per cent to 3,819 units, from 2,646 units a year ago.
The S&P BSE Smallcap index hit a new high of 18,411 in early morning trade on Friday on back of strong rally in pharmaceuticals, information technology (IT), restaurants, auto ancillary and consumer discretionary stocks. The index surpassed its previous high of 18,324.83, touched on November 29, 2017 in intra-day trade on the BSE.
Stocks of quick service restaurants Westlife Development, Jubilant FoodWorks and Speciality Restaurants have been hitting their 52-week highs this week on expectations that improving demand and new offerings will sustain volume growth going ahead. This, coupled with the recent trigger of revisions in the goods and services tax (GST) rate to five per cent from the earlier 18 per cent should help bring down overall prices.
Agro Tech Foods rallied 9% to Rs 682, extending its Thursday's over 15% surge on the National Stock Exchange (NSE), after the foreign portfolio investor (FPI) bought the stake in agricultural products company through open market. The stock hit a 52-week high in intra-day trade, zooming 30% in the past two trading sessions from Rs 526 on Wednesday, as compared to 1% decline in Nifty 50 index. On Thursday, November 30, 2017, Samsung India Securities Master Investment Trust (Equity) purchased 200,000 equity shares of Agro Tech Foods at Rs 620.93 per share on the NSE, the bulk deal data shows.
Mahindra & Mahindra (M&M) Financial Services hit a 52-week high of Rs 461, up 5% on the BSE in early morning trade, after the company launched its qualified institutional placement (QIP) issue on Thursday. M&M Financial Services has fixed floor price of Rs 439.63 per share, almost same against Thursday's closing price of Rs 439.65. The company said may offer a discount of not more than 5% on the floor price.
India is now home to the world's eighth-biggest stock market, overtaking Canada for the first time in almost a decade. Mumbai's total stock market capitalisation hasn't exceeded Toronto's since January 21, 2008, when the S&P BSE Sensex plunged as concern grew that a global financial crisis was taking hold. Since then, India's market swelled by $800 billion as investors flocked to a nation where the government boosted consumption through a job-guarantee plan, streamlined the indirect-tax system and opened more industries to foreigners.
The board of HDFC Asset Management Co Ltd on Thursday gave its approval to begin the process for launching an initial public offering (IPO) of India's second-biggest mutual fund manager by assets, according to a stock exchange filing. Standard Life Aberdeen Plc and mortgage lender Housing Development Finance Corp Ltd will own a minimum 24.99 per cent and 50.01 percent, respectively, in HDFC AMC post IPO, subject to regulatory approvals.
Here are some picks from the week gone by.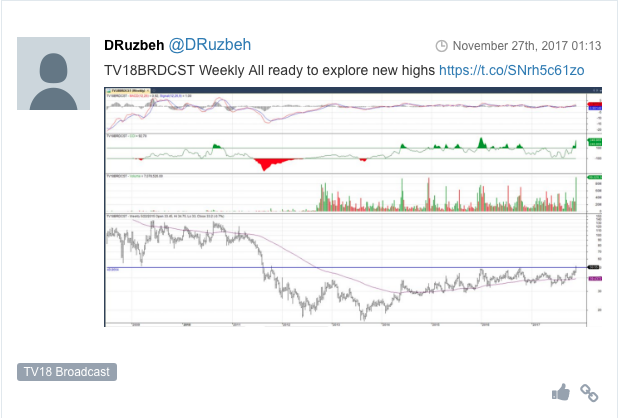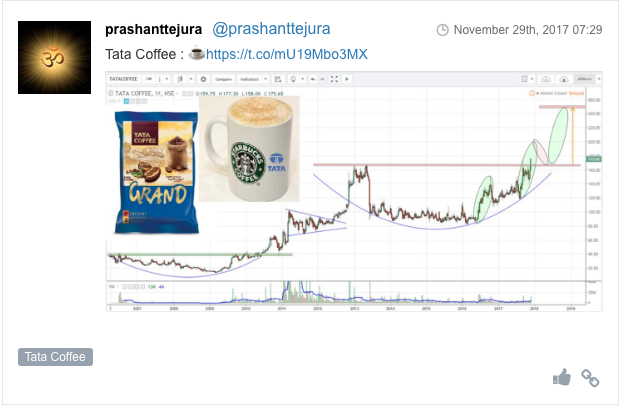 Please read our disclaimer here.