Sensex rises 124 points, Nifty50 ends near lifetime high
In a highly volatile session, the domestic equity market ended on a positive note with BSE Sensex just 40 points shy of its record high level and Nifty50 closing near its all-time high.
Sensex closed 124 points or 0.39 per cent higher at 32,020.89 while Nifty50 closed the day at 9,915.25, up 42 points or 0.42 per cent.
The 30-share pack had opened at 32,035.88 and touched an intraday high and low of 32,062.23 and 31,808.93, respectively, as index heavyweights WiproBSE 6.47 % (up 6.54 per cent) and Reliance (up 3.75 per cent) hogged the limelight.
BSE Midcap index gained 6 points or 0.04 per cent to 15,185.53 as shares of Adani Power, Bajaj Holdings and Bajaj Finserv surged up to 7 per cent.
On the other hand, BSE Small Cap index shed 7 points or 0.05 per cent to end the day at 15,992.63 as shares of Gujarat NRE Coke (down 6.55 per cent), Nucleus (down 6.07 per cent) and Dish Tv (down 5.85 per cent) capped gains.
Nifty Bank scaled fresh record closing high at 24,257 while Nifty Pharma and Nifty Realty ended the session in red, down 0.87 per cent and 0.76 per cent, respectively.
Among sectoral indices, BSE Energy surged 2.24 per cent as stocks such as Reliance and Coal India led the index rally.
In stock-specific action, shares of Jaiprakash Associates surged as much as 15 per cent after ace investor Rakesh Jhunjhunwala picked up 2.5 crore shares, or 1 per cent stake, in the company during the June quarter, shareholding data showed.
Shares of Reliance Industries investors' attention as it was the most active stock in terms of value on NSE on Friday. The company launched its much-awaited JioPhone, which will be available at an effective price of Rs zero. Subscribers will have to pay an initial deposit of Rs 1,500, which would be fully refundable after 3 years. Shares of Reliance Industries shot up 3.67 per cent up to Rs 1,585.00, a nine-and-a-half year high level.
Looking at Friday's earnings, Ashok Leyland reported a 61.7 per cent YoY drop in profit after tax at Rs 111.24 crore, which fell short of Rs 171 crore profit analysts estimated in an ETNow poll.
Here are some picks from the week gone by.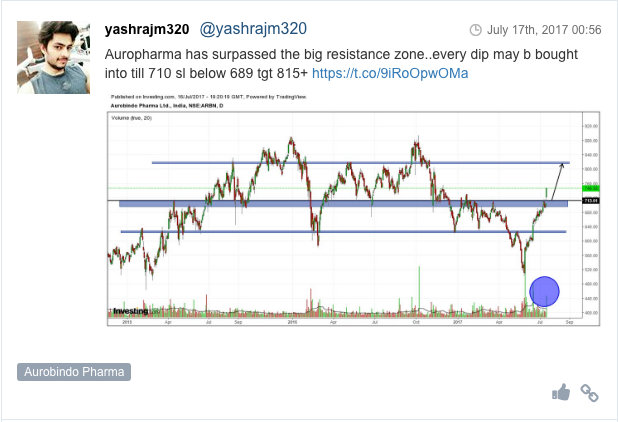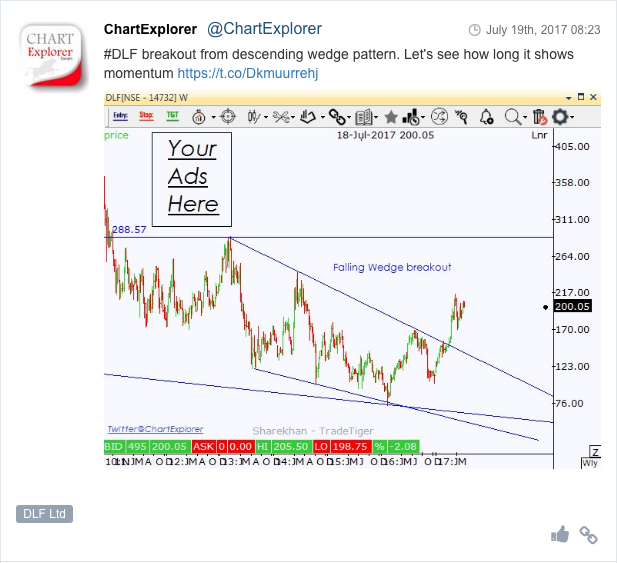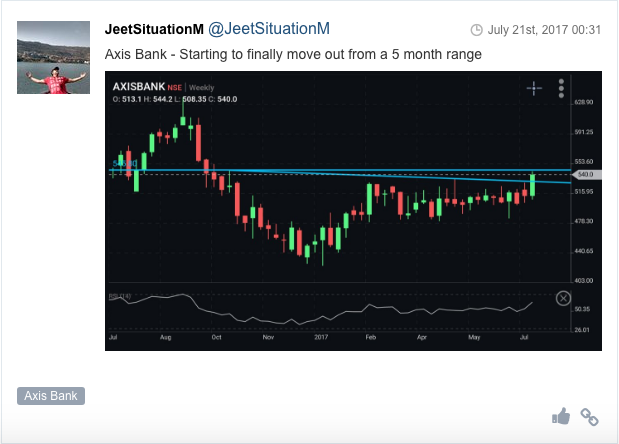 Please read our disclaimer here.