Markets rebound to end marginally higher on Friday, the eve of GST
Benchmark indices rebounded to ended marginally higher after a day of subdued trading as caution ahead of the launch of a goods and services tax (GST) kept investors on edge. The indices ended the month of June in negative, first monthly loss this year, even after they rose a bit in the late afternoon deals.
The revised tax structure will kick in from midnight, marking India's biggest tax reform since independence, unifying its $2 trillion economy and 1.3 billion people into a common market.
The S&P BSE Sensex settled the day at 30,921, up 64 points, while the broader Nifty50 was ruling at 9,521, up 17 points.
In the broader market, the S&P BSE Midcap and the S&P BSE Smallcap bucked the trend to gain 0.6% each.
ITC, Sun Pharma, Cipla and Tata Steel were top gainers on BSE Sensex while ICICI Bank, HDFC, HeroMoro Corp and Bajaj Auto lost the most on the index.
Central Depository Services (India) ended 75% higher at Rs 260.7 on its trading debut, after raising Rs 520 crore in the country's most heavily over-subscribed initial public offering this year. The share price opened at Rs 250 against the issue price of Rs 149.
Bank of Baroda surged as much as 3.8% after Nomura upgraded stock to 'buy' from 'neutral'
Shares of PVV Infra is locked at 5% upper circuit post it has received an order from Tata Trusts for pre-cast demo of individual household latrine (IHHL) installation at Kesarapalli village, Krishna district, Andhra Pradesh.
Share price of Unichem Laboratories surged 6.5% intraday but pared some gains to end 2.5% higher as its Goa facility has received Establishment Inspection Report from USFDA.
Among losers, Nifty Realty index (down 0.4%) was the top loser, led by losses in Indiabulls Real Estate, HDIL, Sobha and DLF, which lost between 1.5%-4.5%. The government on Thursday hiked the GST rate for the construction sector to 18% from 12%, but removed land value from computation of tax liability.
Auto makers were among the top losers on worries that GST would push up prices of cars and lead to a decline in sales. The Nifty Auto index lost as much as 0.9% intraday but later ended 0.3% lower, with Eicher Motors falling 1.2%.
InterGlobe Aviation, which operates IndiGo airline, was down over 6% on BSE in intra-day trade, extending its Thursday's fall, after the low-cost carrier has expressed unsolicited interest in buying a stake in national carrier Air India.
Here are some picks from the week gone by.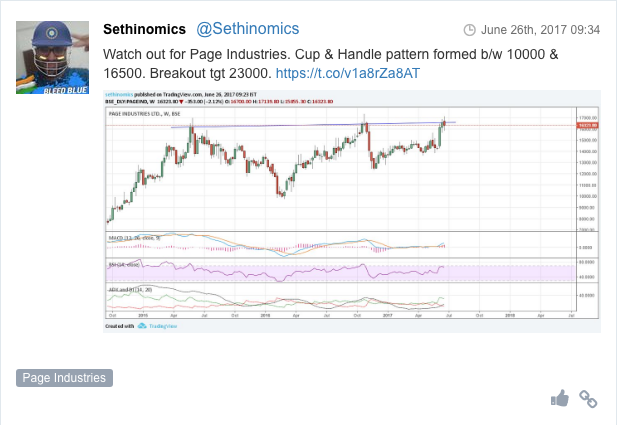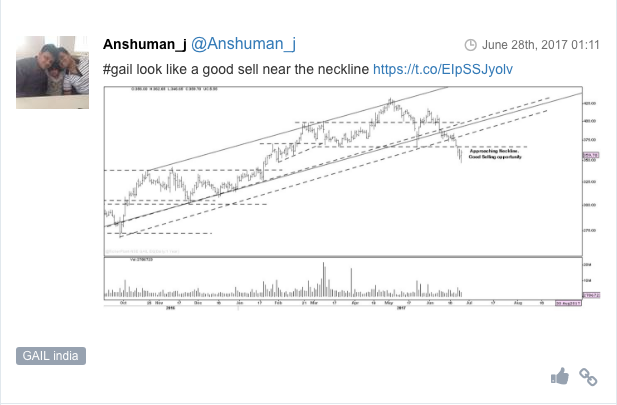 Please read our disclaimer here.