The Reserve Bank of India has recently announced how banks can be opened. This informative article has been authored by Mastermind, Deepak Shenoy. The original post appears here.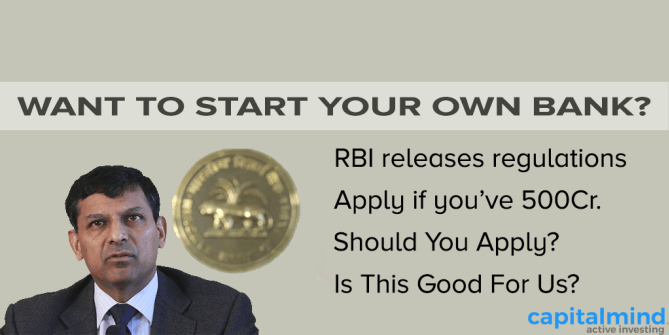 RBI will allow banks to be created "on tap" in the private sector. Meaning if you qualify, you can go apply for a licence – much like a driving licence – and get one. The previous model was: you waited till the RBI told you it wanted people to bid for a licence. This wait could be for 10 years. Then you applied and you waited, usually for two or three years. Then you were told that your fingernails were dirty and please clean them and reapply. And then you died and no one remembered you for it.
Here's what RBI said in 2013 about How to start a bank in India?
The new process will be less brutal, apparently. These are draft guidelines, released by the RBI today.