We recently revamped the entire website, as you know by now. It is not just a cosmetic change but we have added new features for the benefit of our users. The whole purpose of the revamp was to add more value to the time invested by the users on the website.
One such feature is Online Trading.
How often have you read about something interesting like a view on a particular stock etc. but then you had to go log in to your Zerodha account to trade? In the midst of this, you receive a call and the next thing you know is that you missed it. Sounds familiar right? Not anymore.
StockArchitect in partnership with Zerodha brings the convenience of trading right into the interface so that you never miss out that important trade even for a split second.
Using the feature is simple.
Let us take a stock say, Bharti Airtel.
In the top middle of the screen, you will the Buy and Sell buttons.

Click on Buy or Sell and you will be asked to login to your Zerodha account.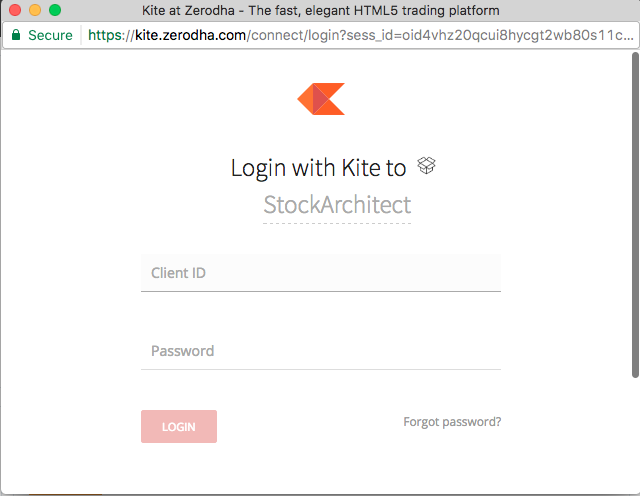 Voila – you are now on familiar territory. Trade as you would.
Don't have a Zerodha Account? Help is at hand. You can sign up now.
Keep yourself tuned to this space as we announce new features for our users.
Happy Investing!