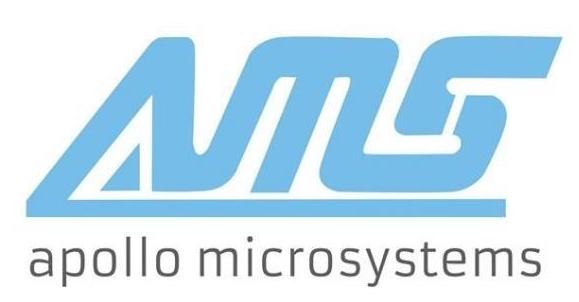 Apollo Micro Systems is an electronic, electro-mechanical, engineering designs, manufacturing and supplies company.They design, develop and sell high-performance, mission and time critical solutions to Defence, Space and Home Land Security for Ministry of Defence, government controlled public sector undertakings and private sectors.
Company's manufacturing facility is located in Hyderabad. They are an ISO 9001: 2015 certified company in relation to design, development and manufacturing of electronics and electro-mechanical systems including software.
The company develops customised solutions using common hardware and software technology IPs which can be re-configured to suit the end application and domain requirements of the end customer.
The company has participated in several Indigenous Missile programmes, underwater electronic warfare, underwater missiles, surface to air missiles, nuclear missile programmes, surface to surface missile programmes, indigenous submarine programmes UAV's long and short endurance, ships, space programmes.