Reblog: Fine Organic IPO review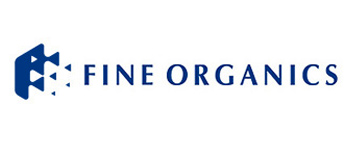 Fine Organic Industries Ltd. (FOIL) is the largest manufacturer of oleochemical-based additives in India and a strong player globally in this industry. It produces a wide range of specialty plant derived oleochemical-based additives used in food, plastic, cosmetics, paint, ink, coatings and other specialty application in various industries. As at March 31, 2018, FIL had a range of 387 different products sold under the 'Fine Organics' brand. It is the first company to introduce slip additives in India and is the largest producer of slip additives in the world. As on 31.03.18 it has 631 direct customers (i.e., end-users of products) and 127 distributors from 69 countries. Its customer list comprises of multinational, regional and local players manufacturing consumer products and petrochemical companies and polymer producers globally. FOIL's plastics additives and specialty additives are also used in the packaging of foods and other fast moving consumer goods.
The company manufactures additives from base oleochemicals is a highly specialised and fully atomized process. Hence, many of these additives are specialty products, and this industry enjoys premium margins with only a few players dominating the industry globally. The company has three production facilities in Maharashtra -one in Ambernath, one in Badlapur and one in Dombivli.  As at March 31, 2017, these three facilities have a combined installed capacity of approximately 64,300 tonnes per annum.  FOIL is in the process of setting up an additional production facility in Ambernath with a planned installed capacity of 32,000 tonnes per annum and expects it to commence operations in the fourth quarter of Fiscal 2019. In addition, it is planning to set up a new production facility in Leipzig, Germany with a planned initial installed capacity of 10,000 tonnes per annum and expects to commence operations in the third quarter of Fiscal 2020. This facility will be owned and operated by a joint venture company with 50% equity interest by FOIL.
The company is also in the preliminary stages of planning the development of two additional production facilities: one in Patalganga (Maharashtra) with a planned initial installed capacity of approximately 10,000 tonnes per annum and one in Ambernath (Maharashtra) for which it is awaiting possession of the land and have yet to decide on the planned initial installed capacity. FOIL also have up the sleeve diversification plans by manufacturing and distributing premixes for bakery and confectionary products and pan release agents with 50% equity interest. It will have an installed capacity of 10000 tonnes per annum and expect it to commence operations in the first quarter of Fiscal 2019. FOIL is having a dedicated R & D facility at Mahape, Navi Mumbai where it keeps research and development of new high margin additives produces to enhance its portfolio. This is the first of its kind R&D centre that caters to new product development and fully automated indigenous engineering solutions for the desired scale. Approx. 70% of its additives and used by plastic industry and 30% by Food and other industries.  Considering multiple entry barriers for new entrants in this field, FOIL enjoys virtual monopoly in many products. On revenue part, company has 65% export turnover and the balance domestic sales. FOIL has underway total expansion plans for 67000 tonnes per annum capacities.
In order to get its share listed and unlock the value for stakeholders, FOIL is coming out with a maiden IPO of 7664994 equity shares of Rs. 5 each via book building issue. It has fixed a price band of Rs. 780-Rs. 783 per share. Issue opens for subscription on 20.06.18 and will close on 22.06.18. Minimum application is to be made for 19 shares and in multiples thereon, thereafter. Post allotment, shares will be listed on BSE and NSE.  Entire issue is by way of offer for sale by existing shareholders and thus company is not getting any fund out of it. Through this offer, FOIL plans to raise Rs. 597.87 cr. to Rs. 600.17 cr. (based on lower and upper price bands). Issue constitutes 25% of post issue paid up capital of the company. Being offer for sale, its post issue paid up equity remains same at Rs. 15.33 cr. Its entire equity is issued at par except 1 share at Rs.100 per share in August 2010. It has issued bonus shares in the ratio of 2 for 1 in October 2017. Average cost of acquisition of shares by the promoters is Rs. 0.69, Rs. 0.74, Rs. 0.76, Rs. 0.79, Rs. 0.83 and Rs. 1.53 per share. BRLMs to this issue are J M Financial Ltd. and Edelweiss Financial Services Ltd. Karvy Computershare Pvt. Ltd. is the registrar to the issue.
On performance front, for last three fiscals FOIL has (on a consolidated basis) posted turnover/net profits of Rs. 637.96 cr. / Rs. 53.19 cr. (FY15), Rs. 696.22 cr. / Rs. 76.48 cr. (FY16) and Rs. 819.35 cr. / Rs. 78.36. (FY17). For first nine months ended on 31.12.17 of FY18 it has earned net profit of Rs. 60.94 cr. on a turnover of Rs. 599.21 cr. For last three fiscals, it has posted an average EPS of Rs. 24.16 and an average RoNW of 27.24%. For the said period it has posted 13.25% CAGR for revenues, 14.50% CAGR for EBiTDA margins, 21.38% CAGR for PAT and 23.85% CAGR for net worth. Issue is priced at a P/BV of 6.83 on the basis of its NAV of Rs. 114.65 as on 31.12.17. If we annualise latest earnings and attribute it to post issue equity, then asking price is at a P/E of around 29.55. As per offer document, although they are not an apple to apple, Galaxy Surfactant is the listed peer for this company which is trading at a P/E of around 29. Thus issue appears fully priced.
On BRLM's front, two merchant bankers associated with the offer have collectively handled 36 public offers in the past three years out of which 6 offers closed below the offer price on listing date.
Conclusion / Investment Strategy
Although on prima facie issue appears fully priced, considering its global play, good track record and the future prospects with virtual monopoly for many products, investors may consider investment for medium to long term. (Subscribe).
The original review is penned by Dilip Davda, appears on chhitorgarh.com and is available here.