Reblog: Aster DM Healthcare IPO Review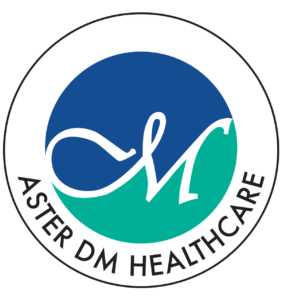 Aster DM Healthcare Ltd. (Aster) is one of the largest private healthcare service providers which operate in multiple GCC states based on the number of hospitals and clinics and an emerging healthcare player in India. GCC states that comprise the United Arab Emirates, Oman, Saudi Arabia, Qatar, Kuwait and Bahrain. It also operates in Jordan and Philippines. Aster is having operations in different verticals and geographies. It has already started work for 10 new hospitals, 5 in GCC states and 5 in India. Although it has a larger portion of revenues coming from GCC states, due to India based company, it has registered office in the southern region and is mulling listing in India. Asters hospitals in India are located in Kochi, Kolhapur, Kottakkal, Bengaluru, Vijaywada, Guntur, Wayanad and Hyderabad. These are operated under "Aster", "MIMS", "Ramesh" or "Prime", "Aster Aaadhar" and "Aster CMI" brands. Its clinics are located at Kozhikode, Eluru and Bengaluru. As of 30.09.17 the company had 17408 employees including 1417 full-time doctors, 5797 nurses, 1752 paramedics and 8442 other employees. In addition, it had 891 "fee for service" doctors.  Aster has a diversified portfolio of healthcare facilities, consisting of 9 hospitals, 90 clinics and 206 retail pharmacies in the GCC states, 10 multi-specialty hospitals and 7 clinics in India, and 1 clinic in the Philippines as of September 30, 2017. Overall currently it has total 323 operating facilities.
Majority of Aster hospitals and clinics provide secondary and tertiary healthcare services to patients. In addition to providing core medical, surgical and emergency services, some of its hospitals provide complex and advanced quaternary healthcare in various specialties, including cardiology, oncology, radiology, ophthalmology, neurosciences, pediatrics, gastroenterology, orthopedics and critical care services. Aster had plans on the table for more large hospitals in metros of India before the budget, but now it mulls affordable hospitals in tier –II and tier- III cities and in rural areas. No plans have been firmed up so far in this regard.
To part finance its debt repayment and / or prepayment, purchase of medical equipment, general corpus fund needs and the listing of shares, Aster is coming out with a maiden IPO of approx. 51586145  equity shares comprising of fresh equity issue of approx. 38157894 shares (based on upper price) and offer for sale of 13428251 shares. The issue is done by way of book building process in a price band of Rs. 180 – Rs. 190 per share to mobilize Rs. 928.55 – Rs. 980.14 crore (based on lower and upper price bands). Minimum application is to be made for 78 shares and in multiples thereon, thereafter. The issue opens for subscription on 12.02.18 and will close on 15.02.18. Post allotment, shares will be listed on BSE/NSE. BRLMs to the issue are Kotak Mahindra Capital Co. Ltd., Axis Capital Ltd., Goldman Sachs (India) Securities Pvt. Ltd., ICICI Securities Ltd., JM Financial Ltd. and Yes Securities (India) Ltd. Link Intime India Pvt. Ltd. is the registrar to the issue. Issue constitutes 10.21% of the post issue paid-up capital of the company. Having issued initial equity at par in 2008, it raised further equity in the price range of Rs. 102.85 to Rs. 158918 per share between May 2008 and November 2017. It has also issued bonus shares in the ratio of 1000 for 1 (July 2012), 2 for 1 (Nov. 2013). The average cost of acquisition of shares by the promoter is Rs. 2.84 per share. Post issue, its current paid up equity capital of Rs. 467.07 cr. will stand enhanced to Rs. 505.23 cr.
On the performance front, Aster has (on a consolidated basis) posted revenue/net profits of Rs. 3899.05 cr., / Rs. 272.11 cr. (FY15-on proforma basis), Rs. 5275.16 cr. / Rs. 8.21 cr. (FY16) and Rs. 5967.90 cr. / Rs. 266.75 cr. (FY17). For the first half of current fiscal, it has earned loss of Rs. -82.71 cr. on revenue of Rs. 3141.37 cr. Thus it suffered a severe setback in FY 16 and incurred loss for first half of current year. According to management, due to the expansion of its outlets, it had to take hit in FY16 and loss in first half of current fiscal is due to take over of Government Hospital and settling its deal at haircut rates that resulted in a loss. This hospital that was doing maximum business from Government is now shifting its focus to private sector business and thus will start rewarding well going forward. As clarified by the management, it generates revenue/net profits in the range of 45% / 25% basis in the first half and while for the second half, its revenue/ net generation comes to 55%/75%. First-half always turns a lean period for its business in GCC countries. For last three fiscals, it has posted an average EPS of Rs. 2.25 and average RoNW of 2.10% on an equity base of Rs. 403.22 cr. For the first half, it has posted negative EPS of Rs. -1.65 per share. Due to this, its current P/E calculations are not done. However, even if we take FY 17 earnings and attribute it to fully diluted post issue equity then asking price is at a P/E of around 36 against listed peers trading at Apollo Hospital (75), Fortis Healthcare (17), Narayana Hrudayalaya (72) and Healthcare Global (103) with an industry composite of 67 P/E. Based on NAV of Rs. 39.13 as on 30.09.17, the issue is priced at a P/BV of 4.86.  Although its price is below industry composite, based on latest earnings, it appears to have been fully priced.
On BRLM's front, six book running lead managers associated with the offer have handled 66 public issues in the past three years out of which 18 public issues closed below the issue price on the listing date.
Conclusion / Investment Strategy
As healthcare sector is poised for better prospects considering announcements in the recent finance budget, one may consider a moderate investment for the long term in this fully priced offer.
The original review is penned by Dilip Davda, appears on Chittorgarh.com and is available here.