Reblog: IPO Review Apollo Micro Systems Ltd.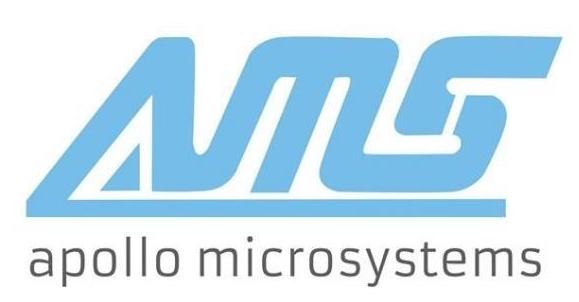 Apollo Micro Systems is an electronic, electro-mechanical, engineering designs, manufacturing and supplies company.They design, develop and sell high-performance, mission and time critical solutions to Defence, Space and Home Land Security for Ministry of Defence, government controlled public sector undertakings and private sectors.
Company's manufacturing facility is located in Hyderabad. They are an ISO 9001: 2015 certified company in relation to design, development and manufacturing of electronics and electro-mechanical systems including software.
The company develops customised solutions using common hardware and software technology IPs which can be re-configured to suit the end application and domain requirements of the end customer.
The company has participated in several Indigenous Missile programmes, underwater electronic warfare, underwater missiles, surface to air missiles, nuclear missile programmes, surface to surface missile programmes, indigenous submarine programmes UAV's long and short endurance, ships, space programmes.
Till date, they have developed over 100 On-Board Systems and more than 50 types of ground support equipment and more than 100 other designs in Defence and non-defence markets.
As on August 31, 2017, company's total Order Book was around Rs.79.74 crores excluding GST.
The defence systems supplied by the Company can be broadly classified as On-Board Systems and Ground support equipment.They offer both On-Board Systems as well as Ground support equipment.
Different verticals and the solutions offered by the Company are as follows:
Defence Avionic Systems.
Defence –Aerospace Systems.
Defence-Naval Systems.
Satellite Space Systems.
Homeland Security & Telematics.
Solutions for Transportation Sector.
Management Team:
Mr. Raghupathy Goud Theegala (Designation: Chairman and Independent Director)
Mr. Karunakar Reddy Baddam (Designation: Managing Director)
Mr. Venkata Siva Prasad Chandrapati (Designation: Whole – time Director)
Promoters Stake Pre & Post Issue:
Shareholder Name
Pre Issue Stake (%)
Post Issue Stake
Promoter
Mr.Karunakar Reddy
Baddam
88.48%
64.20%
Promoter Group Entities
Sri Lakshmi Reddy
Vangeti
Negligible
Negligible
Total
88.48%
64.20%
Objectives of the Issue:
To meet the additional working capital requirement of the Company.
General corporate purposes.
Fund Utilization:
| Particulars | Amount (Rs. in Crores) |
| --- | --- |
| To meet the additional working capital requirement of the Company. | 118.92 |
| General Corporate Expenses | 37.08 |
| Net Proceeds | 156 cr |
Positives for the Company:
Over last two decades, they have developed an established brand name, acceptance and recall value in the defence ESDM Sector (Electronic System Design & Manufacturing).
Proven track record in developing new technological systems and order execution.
Well-positioned to cater to the growing requirements in Defence Electronics through Indigenous programmes. (Indian Defence electronics manufacturing companies have a huge Scope for Growth).
The initiatives of Government of India in terms of smart cities, Digital India, Make in India and huge initiatives to grow ESDM (Electronic System Design and Manufacturing) Sector is an added advantage for the Company.
Plans to diversify their services and intend to develop technologies for railways, homeland security to expand into other non-defence sectors.
As per the Defence Procurement Procedure 2016 (DPP 2016) a new category called as Indian Indigenously Designed Developed and Manufactured (IDDM) procurement category has been introduced in which it has increased procurement from 30% to 40% in the 'Buy (Indian)' Category in order to enhance the participation of local players in procurement and thereby promote Make in India.
Financials of the Company:
| (in Crores) | FY 13 | FY 14 | FY 15 | FY 16 | FY 17 | 30th Sept 17 |
| --- | --- | --- | --- | --- | --- | --- |
| Revenue |  37.45 |  72.88 | 108.76 |  159.53 |  211.79 |  109.47 |
| Net Profit |  2.95 |  5.33 |  7.44 |  10.00 |  18.57 |  7.11 |
Valuation of Peer Group Companies:
| Company Name | Face Value | EPS | PE Ratio | RoNW | NAV |
| --- | --- | --- | --- | --- | --- |
| Apollo Micro Systems Ltd | 10 | 13.54 | 20.31 | 29.30% | 46.22 |
| Bharat Electronics Ltd | 1 | 6.64 | 28.72 | 20.61% | 33.62 |
| Astra Microwave Products Ltd | 2 | 6.53 | 19.92 | 12.45% | 52.44 |
| Centum Electronics Ltd | 10 | 24.24 | 27.27 | 16.30% | 148.32 |
IPO Details:
| Details | Info |
| --- | --- |
| Issue Opens on | 10th January 2018 |
| Issue Closes on:. | 12th January 2018 |
| Issue Price | Rs. 270 – 275 |
| Retail & Employee Discount | Rs. 12 per share |
| Face Value | Rs. 10 |
| Minimum Lot | 50 |
| Retail Allocation | 35% |
| Minimum Investment | 13750 |
| Issue Constitutes | 37.81% |
| Issue Size | 156 cr |
| Market Cap | Rs.566.5 cr |
| Listing at | NSE & BSE |
| Total Equity Shares Offered (Fresh) | 56,72,727 |
| Equity Shares Prior | 14,00,00,000 |
| Equity Shares after the issue | 2,06,72,727 |
IPO Valuation parameters:
| Earnings Per Share (EPS) | Price To Earnings ratio (PE) | Return on Net Worth (RoNW) | Net Asset Value (NAV) |
| --- | --- | --- | --- |
| 13.54 | 20.31 | 29.30% | 46.22 |
Markets Guruji Opinion:
| IPO View | Apply For: | Expected listing Gain: |
| --- | --- | --- |
| Subscribe | Long Term | 30% |