Reblog: Prataap Snacks IPO review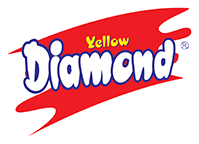 Prataap Snacks Ltd. (PSL) an Indore based company is one of the top six Indian snack food companies in terms of revenues in 2016, and among the fastest growing companies in the Indian organized snack market between 2010 and 2016. Based on the FS Report, the snacks market in India is estimated at approximately Rs. 55000 crore out of which organized snack market is estimated at Rs. 22000 crore and grew at a CAGR of 14% between 2012 and 2016. With increasing competition and cost pressure, there has been a gradual shift from an unorganized to organized sector across the various product segments. PSL is present in three major savory snack food categories in India and all its products are sold under the "Yellow Diamond" brand. As of July 31, 2017, PSL had 40 flavors of Chips and extruded snacks and 23 varieties of Namkeen in the market. It is set to launch special snacks for health-conscious consumers and also sweet bites in the near future.
PSL's diversified product portfolio includes three categories i.e. Extruded Snacks, Chips and Namkeen. In Fiscal 2017, revenue from Extruded Snacks, Potato Chips and Namkeen represented 62.99%, 23.85%, and 12.23%, respectively, of its total revenue from operations (net) in Fiscal 2017. The company seeks to differentiate itself from competitors through the introduction of new products, including launching innovative flavors targeted at addressing consumer taste, market trends and providing superior value to consumers. Its diversified product portfolio enables the company to cater to a wide range of taste preferences and consumer segments, including adults and children. PSL's products in the Extruded Snacks category are primarily targeted at the youth and children while Potato Chips and Namkeen category of snacks are for all consumer segments.
The company has set up a pan-India distribution network supported by strategically located manufacturing facilities. Its wide network of super stockists and distributors is supported by company's large team of sales representatives and arrangements with various modern retail outlets. As of June 30, 2017, PSL's distribution network included 218 super stockists across 26 States and one Union Territory in India and over 3,500 distributors. As of date, PSL owns and operates three manufacturing facilities, one located in Indore, Madhya Pradesh and the other two located in Guwahati, Assam. In addition, it has engaged two facilities on contract manufacturing basis, located in Bengaluru, Karnataka and at Kolkata, West Bengal. This has helped the company in reducing logistics cost.
To part finance repayment/pre-payment of certain debts, expansion of and modernization of existing manufacturing facilities, investment in subsidiary, marketing and brand building activities and general corpus fund needs, PSL is coming out with a maiden IPO of approx. Rs. 482 crore consisting of fresh equity (approx 2132000 shares) issue of Rs. 200 crore and offer for sale of 3005770 shares by existing shareholders. The issue opens for subscription on 22.09.17 and will close on 26.09.17. The issue is done via book building route with a price band of Rs. 930-938 per share for Rs. 5 FV share. Minimum application is to be made for 15 shares and in multiples thereon, thereafter. Post allotment, shares will be listed on BSE and NSE. PSL has reserved 42000 shares for eligible employees and is offering Rs. 90 per share discount to them.
Having issued initial equity at par, it has raised further equity (on the basis of Rs. 5 FV) in the price range of Rs. 100 to Rs. 11660 per share. It has also issued bonus shares in the ratio of 5 for 1 in September 2016 and 3 for 1 in June 2017. Post issue, company's current paid up equity capital of Rs. 10.66 crore (which includes pre-IPO placement worth Rs. 50 crores at a price of Rs. 938.09 per share on 25.08.17) will stand enhanced to Rs. 11.73 crore. BRLMs to the issue are Edelweiss Financial Services Ltd., JM Financial Institutional Securities Ltd., and Spark Capital Advisors (India) Pvt. Ltd. Karvy Computershare Pvt. Ltd. is the registrar to the issue.
On the performance front, for past three fiscals, PSL has (on a consolidated basis) posted turnover/net profits of Rs. 560.57 cr. / Rs. 9.90 cr. (FY15), Rs. 757.90 cr. / Rs. 27.37 cr. (FY16) and Rs. 905.46 cr. / Rs. 9.89 cr. (FY17). For FY the company suffered a setback on account of steep rise in the cost of raw materials, higher depreciation provisions for capex made in the earlier years. If we attribute latest earnings of FY17 on fully diluted equity post issue then asking price is at a P/E of 222. Last three years average EPS is Rs. 7.63 and average RoNW is 7.63%. The issue is priced at a P/BV of 7.2. Thus on prima-facie it looks aggressively priced. However, as per management, post cost escalation in the previous year, it has taken corrective measures and is also gearing to launch high margin new products in near term that will improve its bottom line. Post issue, promoters and promoters group (SCI and SCG – Sequoia Capital group entities) will hold 24% and 49% equity, which sounds well.
On BRLM's front, three merchant bankers associated with this offer have handled 23 public issues in the past three years out of which 3 issues closed below the issue price on the listing date.
Conclusion: Although the issue is priced aggressively, considering the future prospects of snack foods post-GST regime and new product launch plans of the company, management is confident of bright prospects ahead. In light of such developments, an investment may be considered for medium to long term.
The original review appears on www.chittorgarh.com and is penned by Dilip Davda. The review is available here.